Seapa 600 Baskets
All baskets in the 600 Series have a volume of 15 litres and are available with a range of mesh sizes and end cap designs. The baskets are designed to provide secure stock containment and efficient stock management. All baskets stack neatly for efficient use of space whether it be on your boat transferring baskets, or in the yard for storage.
The 600 series is the original, highly productive system for longline farming, however with appropriate end cap and attachment clip system selection, the baskets can be adapted to suit a range of alternate farming systems and methods. Automation is also an option. The basket shape is purpose designed to facilitate 'rumbling', and in turn, provides the perfect platform to develop a well cupped oyster with a clean shell and high meat content.
Suit intertidal and subtidal systems
Spat through to grow out
Can be automated
Easy to handle and manage
Suits most shellfish species
Securely holds stock with easy access
Available with streamline and/or premium end caps to suit application
Available in 15 Litre volume.
SEAPA
The original injection moulded oyster basket
Stainless Steel Spat Basket (In Development)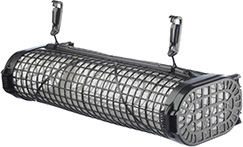 1.5mm
600 Basket Mesh - 15 Litre Tube

650 x 600mm

3mm

6mm

12mm

20mm
Streamline Series
The Seapa Streamline 600 is the original well proven 15 L basket that has serviced the adjustable longline farming industry since 1998. In its most economical configuration, the standard Seapa 600 Streamline Basket uses two 'Streamline 600 End Caps – no Door'; these end caps snap on and snap off to provide access to stock.
To gain added efficiencies in stock management, the 'Seapa Streamline End Cap with Door' can be fitted to one end. The opening door simplifies stock management while maintaining stock security. The Streamline End Cap design is configured with minimal frame area which can reduce 'over-catch' and/ or fouling. Minimal material also equates to capital investment savings.
The baskets are able to carry substantial loads when stacked vertically on their ends, allowing them to be stacked in several layers in this orientation to save space.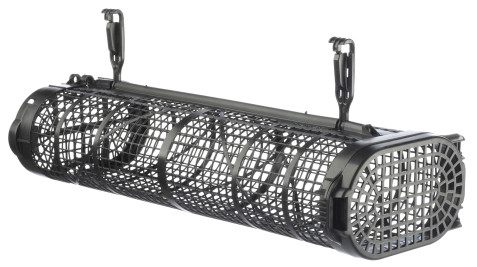 600 End Caps – 15 Litre Tube
Streamline 600 End Cap no Door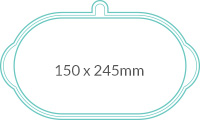 Streamline 600 End Cap with Door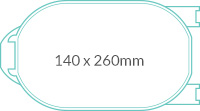 Streamline Interlocking 600 End Cap
600 Clips
4101
Standard Basket Clip - 10.8mm
4211
Extended Basket Clip - 10.8mm Hollow Axle
4210
Extended Basket Clip - 9mm Hollow Axle
4510
Flexi Clip - 9mm
4511
Flexi Clip - 10.8mm
4514
Flexi Clip - 20mm
6000
Clamp Bearing 11mm Assembly