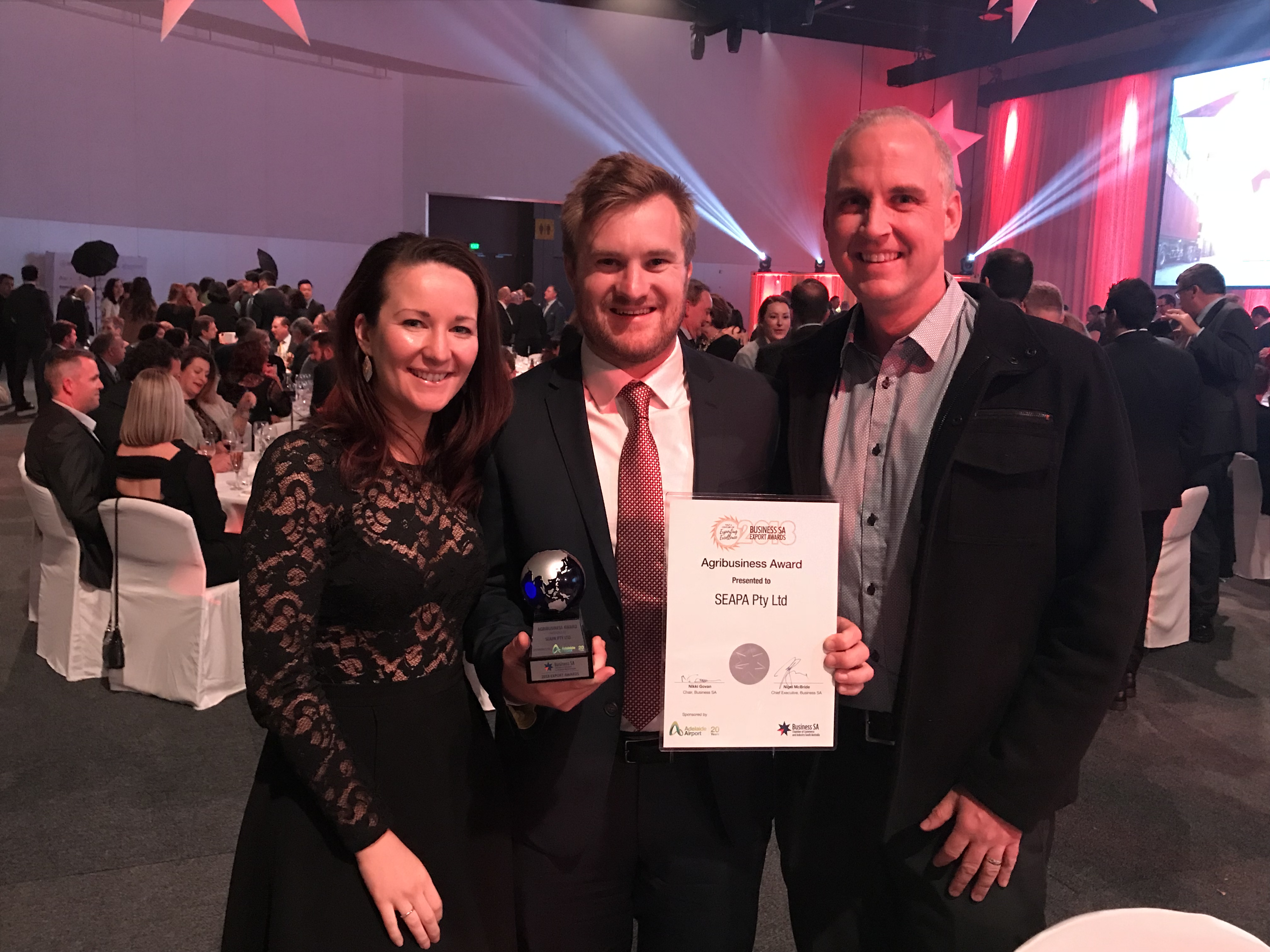 SEAPA win at the 2018 Business SA Export Awards
October 9, 2018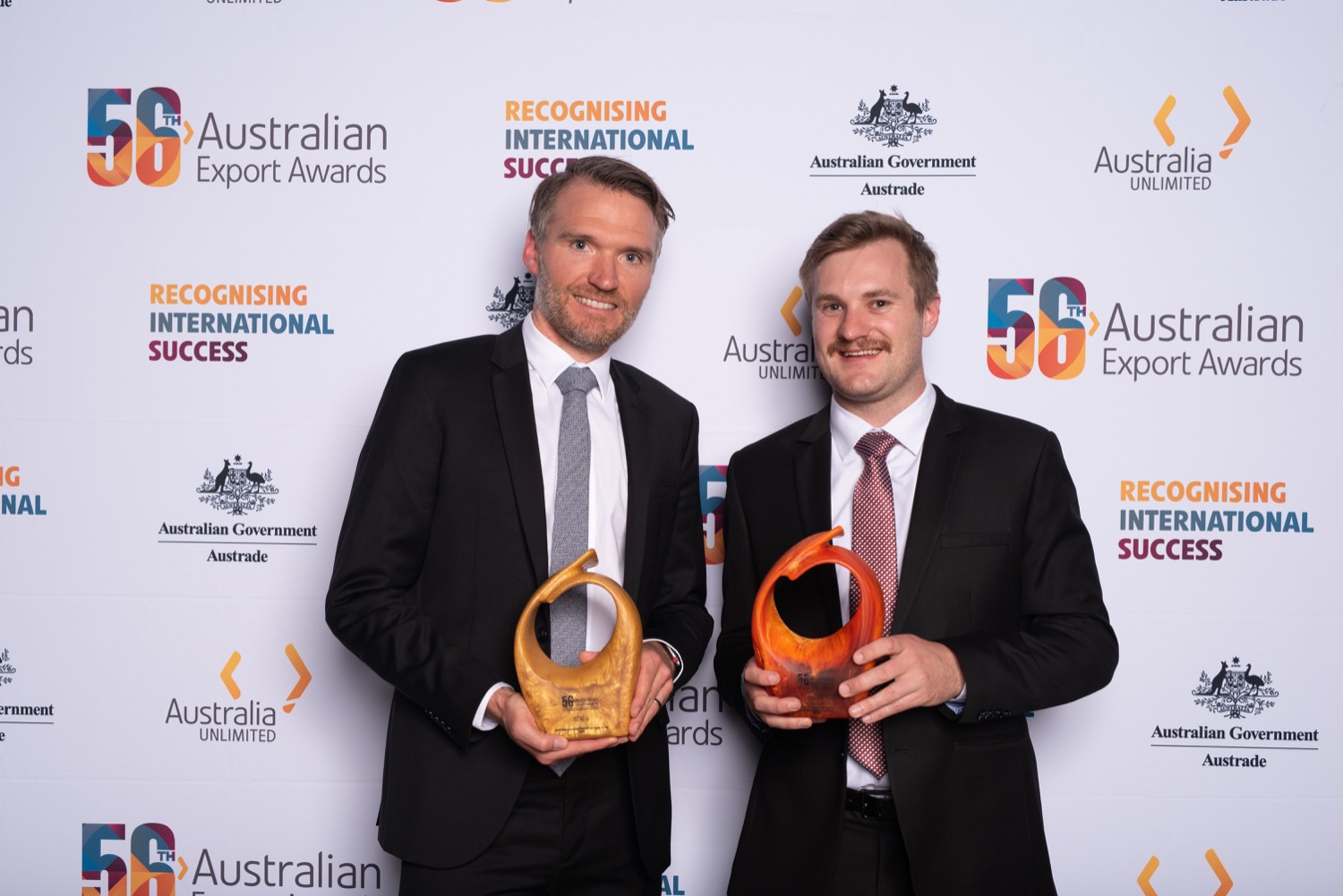 Another Win for SEAPA at the National Export Awards taking home both the Agribusiness and the Australian Exporter of the Year award
November 28, 2018
SEAPA recently had the pleasure of hosting Lane and Eric from Murder Oysters in Alabama on a visit of farms and hatcheries in Tasmania. They spent a week in Tasmania travelling from Smithton in the north all the way down to Cloudy Bay on Bruny Island visiting many farmers and hatcheries along the way to learn from the techniques and knowledge of Australian oyster farmers.

Murder Point have identified that access to a quality spat is potentially a major issue in their business and they have recently invested heavily in the development of a commercial hatchery to service not only their business but the many oyster farms which are popping up along the Gulf Coast. The time spent at the Sea Perfect and Shellfish Culture hatcheries will no doubt be invaluable as Lane and Eric work to expand their history operations.

Murder Point is well known for high-quality oysters in the US and they were able to trade tips and tricks with some of the best farmers that Tasmania has to offer, seeing first hand some new ways to use their Seapa equipment to increase the quality and consistency throughout their farms.

Partnerships and open sharing of information is paramount to the way SEAPA operates and we look forward to seeing the results of the visit as Murder Point continue to go from strength to strength and develop their business.