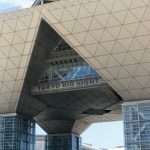 Tokyo Seafood Show 2023
August 4, 2023
SEAPA remains at the top after 25 years
SEAPA marked 25 years in the Oyster Industry on October 13, 2023, and its been a a quarter of a century of helping farmers grow better oysters, faster, by developing more user friendly and effective systems.
SEAPA's farming systems are used worldwide, with great success and are universally recognised as one the best products in the market. With the connections and knowledge gained over the last quarter of a century, SEAPA has become a trusted advisor, partner, and supplier of cost-effective oyster farming equipment to some of the most respected American and international oyster farms.
Started in 1998 by GARON Plastics business owner Garry Thompson, SEAPA, designs, manufactures and supplies more than 60 oyster farming systems and products to enable farmers to grow the world's best oysters with minimal labour input.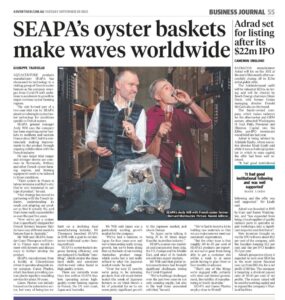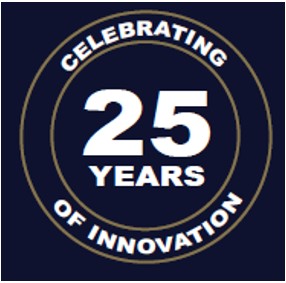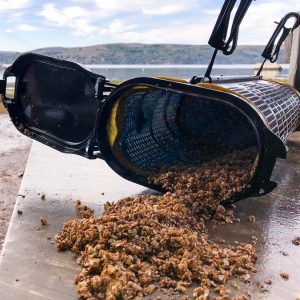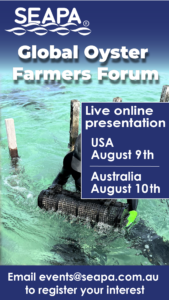 The success of the company was highlighted in 2018 by winning the Australian and South Australian Exporter of the Year Award.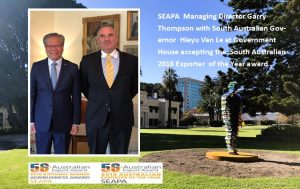 SEAPA takes great pride in the close relationships it has built Australian and international farmers.
These relationships taught SEAPA the best way to design, develop and supply products that create real benefits for the shellfish farming community.
Oyster farmers always think about environmental sustainability, which is why SEAPA does not rely on single-use plastics and prioritizes using recyclable materials.
Further, attachment systems which are the most durable available to the industry minimize the risk of plastic components detaching to become marine pollution.
A unique oval shape and SEAPA's labour-saving features attracted the interest of Australian oyster farmers more than two decades ago. SEAPA continues to cultivate deep relationships with oyster farmers to understand their needs and support them in growing top-quality oysters.
SEAPA ran its own Global Oyster Farmers Forum which was the first -of-its-kind in the world of oyster farming. It gave farmers from around the globe the opportunity to talk and learn, in real-time  from farmers Japan, the United States and Australia. SEAPA is hoping to make this a bi-annual event so farmers can gain knowledge from like-minded people.
There are four primary deployment systems for SEAPA baskets: Adjustable Longline System (ALS), fixed intertidal racking, subtidal, and surface floating.
The ALS system is undoubtedly the most efficient farming method in intertidal waters and limits environmental impacts by getting farming gear off the sea floor with secure and simple attachment methods. Oyster baskets are suspended from cable running between posts that have been driven into the sea floor stretching over a length of 300 ft.
Regularly exposing oysters to the air as the tide recedes forces the oysters to close, developing their adductor muscle, reducing biofouling, and preventing parasites such as mud worms and boring sponges. Additionally, baskets encourage regular tumbling from wind and wave action, ensuring deep cups and strong shells for easy shucking and premium pricing to the half shell market. ALS systems have been successfully installed around the coastline of North America and have proven resilient in exposure to heat, ice, hurricanes, and the countless other challenges seen on an oyster farm. ALS infrastructure can be customized to find a solution for any farmers' intertidal area.
SEAPA's new REVO Surface Drying system now gives oyster farmers around the globe another option to utilise a variety of different areas on their farms to grow oysters. This new system, developed over the past 10 years with farmers is Australian waters does not need the tide to grow and dry the oysters.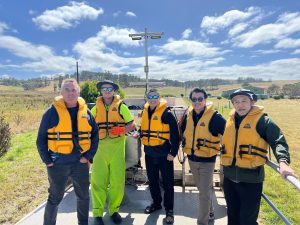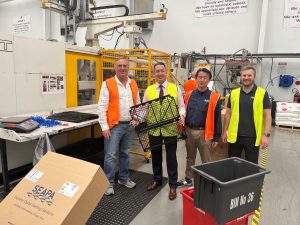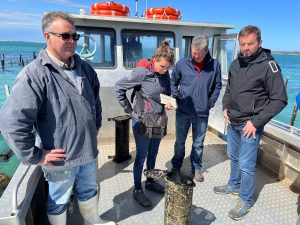 SEAPA's long-standing  association with farmers sees the company regularly host oyster farmers from around the world to demonstrate how its products are used in Australian waters.