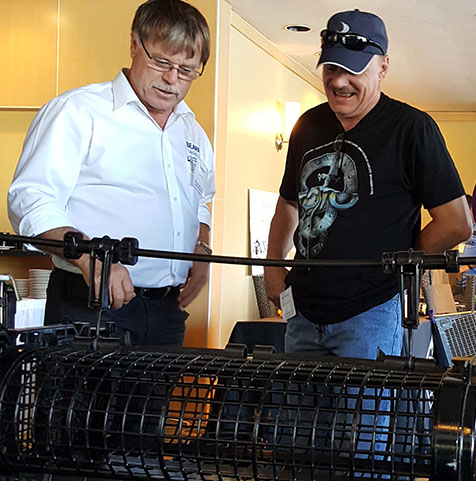 SEAPA shares oyster farming history on the Pacific Coast of the USA
October 4, 2016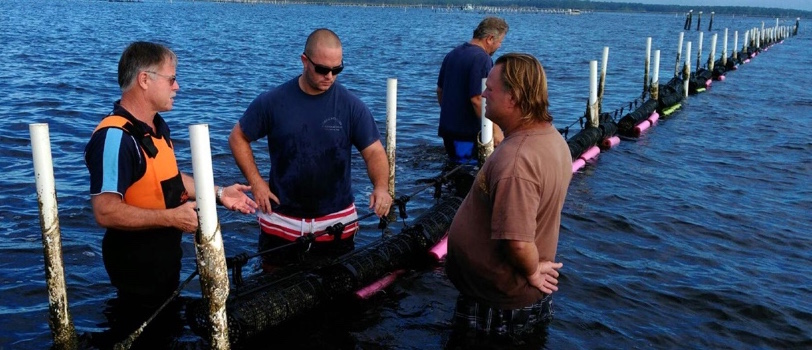 Seapa USA Teaching the Next Generation of Oyster Farmers
December 6, 2016
Seapa has recently been fortunate enough to host visitors from Mexico, who have come to learn more about the Australian oyster industry and also share their knowledge about oyster farming.
Sergio Guevara, Roger Frias and Juan Carlos Lapuente Landero farm oysters in Ensenada, Baja California approximately 100 kilometers south of the US border. The temperate waters of this region enables them to grow Pacific oysters, commonly grown in Australia and many other parts of the world.
The first port of call for their visit was to Tasmania, where Sergio addressed growers at the Shellfish Futures conference in Sorell. Sergio told the group about their farm and processing operation which is located just 230 km from their major market of Los Angeles,California. This market has grown significantly as the demand for half shell product has dramatically increased on the West Coast of the US.
The move away from shucked oysters (lower quality oysters farmed primarily for their meat) has been driven by the consumer and the rise in popularity of oyster bars in the United States. Sergio's company, Acuacultura Integral de Baja California, has branded his product, the Kumiai oyster, in order to gain brand awareness in oyster bars. The result has been positive, driving the farm gate price higher for the superior oysters produced.
In order to address this market, Sergio, Roger and Juan Carlos use single seed oysters. They have also redeveloped their farming system, moving from the French table system and oysters on strings, to the Adjustable Longline System and Seapa baskets. Sergio plans to continue this investment, stating "…the quality we get is very, very good…".
Sergio and Juan Carlos will continue travelling through Tasmania, before heading to South Australia to visit farms and exchange knowledge with Australian farmers. They hope to return home with new knowledge that will help them to continue the growth of their business.