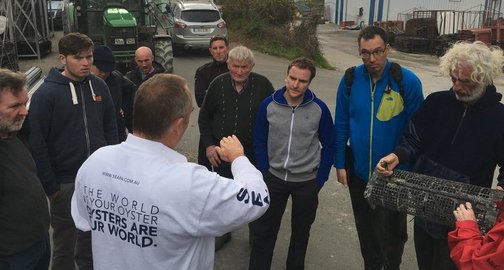 SEAPA Farmer's Advisory Panel
June 20, 2017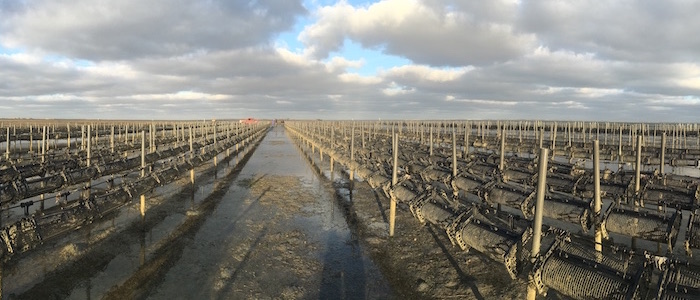 Farmer Spotlight – Baja Shellfish Farms
January 25, 2018
One of the core pillars of the SEAPA business globally is its commitment to partnering with industry to understand the issues faced by farmers on a daily basis and to develop solutions. For many years now, this has been paramount to SEAPA's success and has seen SEAPA develop many industry leading products.
Over recent months, the SEAPA Product Development team have been hard at working developing solutions to two of oyster farming's trickier issues, handling spat and farming in deeper water situations.
Oyster Spat Socks
In response to the recent shift towards farmers handling smaller spat sizes, SEAPA has taken the step of incorporating a mesh insert into our 15L baskets that will hold oyster spat as small as 2mm in size. SEAPA 'Oyster Spat Socks' are made from high-quality polyester materials, with reinforced seams to ensure your stock is safe and secure. The sock fits the entire SEAPA 15L basket range, although we recommend use in the 20mm mesh size to maximise water flow. The sock's design maintains the existing oval basket form vital to producing a superior oyster shape and minimising the chance of oysters growing into corners. The fact that mother nature does all the work is also a major advantage of the Oyster Spat Sock as it can be a much more cost effective option for handling spat than a flupsy or other method.
A new blank streamline cap provides security via the ability to add a zip tie to effectively lock the lid, while still enabling quick and easy access to the oyster spat at any time.
SEAPA has developed a 1mm spat sock to hold 2mm oyster spat and also a 1.6mm version which is suitable for 3 – 4mm spat.
For peace of mind, SEAPA also recommends using the Stormbreaker clip system, which provides maximum security in even the roughest conditions.
For more information click here.
Ezy Flip Float
SEAPA has developed its Ezy Flip Float as a solution for farmers who are looking to grow superior quality oysters with minimal fixed infrastructure in deeper water situations where it can be difficult to use traditional longline set-ups.
The Ezy Flip Float is designed to use the power of mother nature to give the oysters a gentle rumble while submerged under the water line and located in the top 6 inches of the water column, creating good shell shape (cupping) and a hard shell. This position in the water column provides oysters an ideal opportunity to feed regularly and has led to to fast growth rates in many of the situations which trialled.  
As the name suggests, the Ezy Flip system flips over easily which allows farmers to have their oysters (and baskets) completely out of the water drying, allowing overcatch to be dried off and the oyster growth to be slowed when necessary.
The Ezy Flip system has been in field trials for approximately 6 months and the initial results have been promising. We are in the process of finalising a date for the launch of the product, however you can find out more information by clicking here or if you would like to register your interest in the product to trial some yourself please contact us directly.